How to Use a Wig?
If you're new to wearing wigs, it can be overwhelming to know where to start. At our store, we aim to make the process as easy as possible for you by providing guidance on finding the right size and color for your needs. We also offer information on various cap styles, such as full lace, and the differences between glueless hair and synthetic wigs. Here are some additional tips to consider when using a wig:
1.How to find your cap size?
circumference:14inch (Small cap) / circumference:24inch (Medium cap) / circumference:30 inch (Large cap)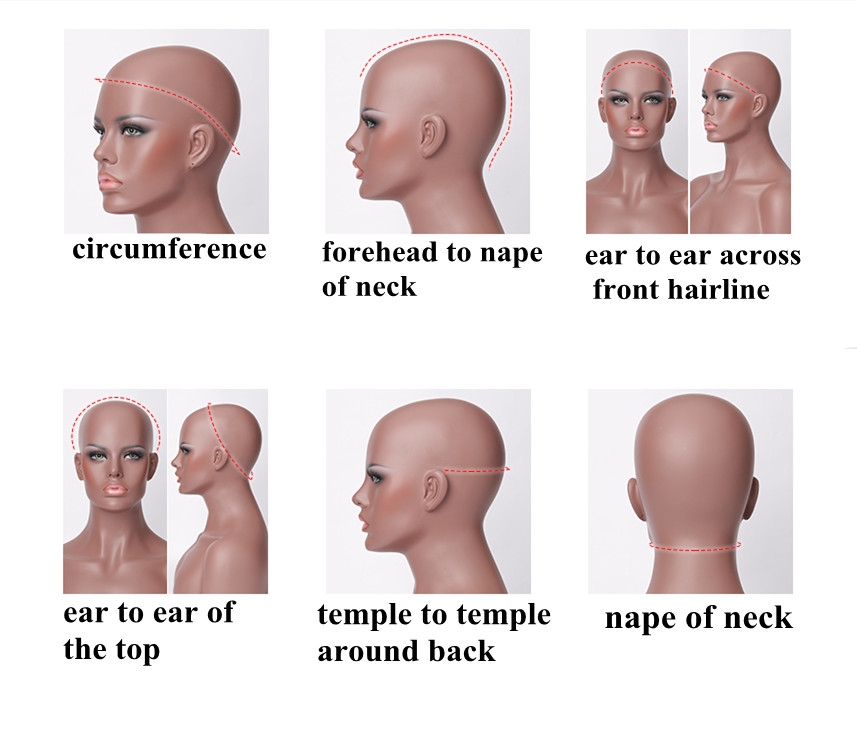 We offer three sizes to choose from 14 inches for a small cap, 24 inches for a medium cap, and 30 inches for a large cap.
2.how to choose hair color?
When choosing a hair color, it's important to keep in mind that individual monitor settings can distort or alter colors. To ensure the best match for your hair, take advantage of our Color Chart.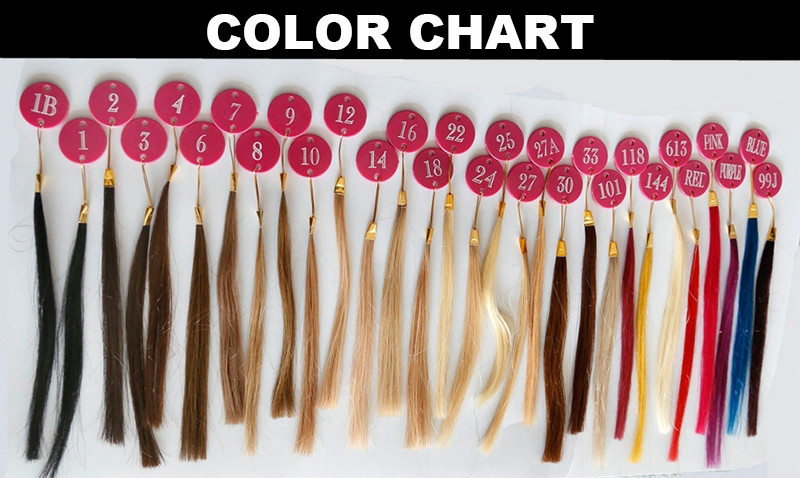 3.How to measure the hair length?
To measure the hair length, measure from the top of your head to the bottom of the hair while it is straight. Keep in mind that curly and wavy wigs are processed from straight wigs, so they may be shorter by 1-2 inches (depending on the depth of the curl) than straight wigs of the same length.
About WIGS CAP CONSTRUCTION
We offer several wig cap construction options, including glueless 370 lace wigs with a deep part of almost 10 inches, 13x6 lace front wigs with 4 combs and a strap, and 360 lace frontal wigs with a 4-inch part and combs and straps.
How long can I expect my wig to arrive?
Please note that the processing time for your wig will vary depending on your custom options and product collection, with the longest processing time being around 25 days.